Above-ground bypass piping has been installed to supply water to customers while the existing water main is getting replaced.  The above-ground pipes have been disinfected to make sure they are safe.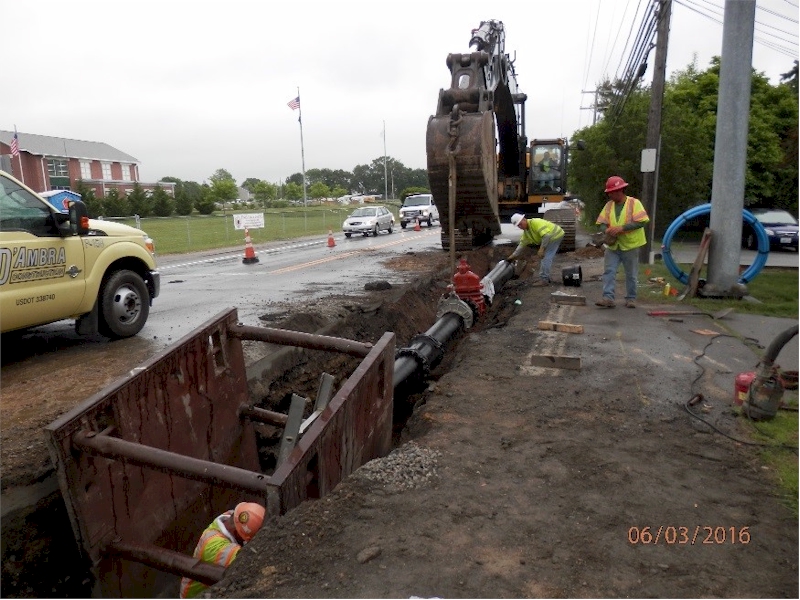 This week the contractor, D'Ambra Construction, will be installing new water main in Metacom Avenue between the National Guard and River Street.  Other work includes installing connections from the new water main to the side streets at Robin Drive, Annawamscutt, Chestnut, Francesca and Roosevelt/Highview.
From 9am to 3pm traffic may be limited to alternating one-way lanes.  We apologize for the inconvenience.  If you have any question, feel free to contact us at 245-2022.