FOR IMMEDIATE RELEASE
November 12, 2015
Contact: Pam Marchand, PE
Executive Director and Chief Engineer
Bristol County Water Authority
 BRISTOL COUNTY WATER AUTHORITY UPDATES
WARREN'S WATER MAINS, UPGRADES SYSTEM SECURITY AND QUALITY 
Plans future improvement for 2016 and beyond
Warren, RI – The Bristol County Water Authority (BCWA) today announced that is has completed several water infrastructure system improvements in Warren during 2015. These improvements to the water system helped to improve the town's water quality and provided for more fire flow for firefighters to utilize in the case of an emergency.
"The Board and I are excited to announce these new improvements for the water system in the Town of Warren," said Pam Marchand, BCWA's Executive Director and Chief Engineer. "Water is an essential resource, and infrastructure is critical to maintaining the supply and the quality of the water. We have started a system wide improvement program in order to have the best possible system for our customers."
The water system improvements for the town of Warren included:
Increased System Quality and Water Availability for Emergencies: 
The BCWA distribution system in Warren has many "dead ends" that affect water quality and pressure. "Dead end" sections of water main cause stagnant water which degrades the water's quality and can lead to bacterial growth or increased disinfection byproducts in the water. In 2015, we made a commitment to correct many of these "dead end" problem areas by installing new ductile iron water main. We made improvements in the east Warren area neighborhoods near Child Street by connecting these "dead ends" to the BCWA distribution system which resolves the water quality issues, provides homes with better reliability of service, and increases the amount of water available in the event of a fire emergency.
 The BCWA installed a new larger water main on Miller St. between Water St. and Main St. to replace a pre-1935 6" cast iron water main, increasing the system reliability.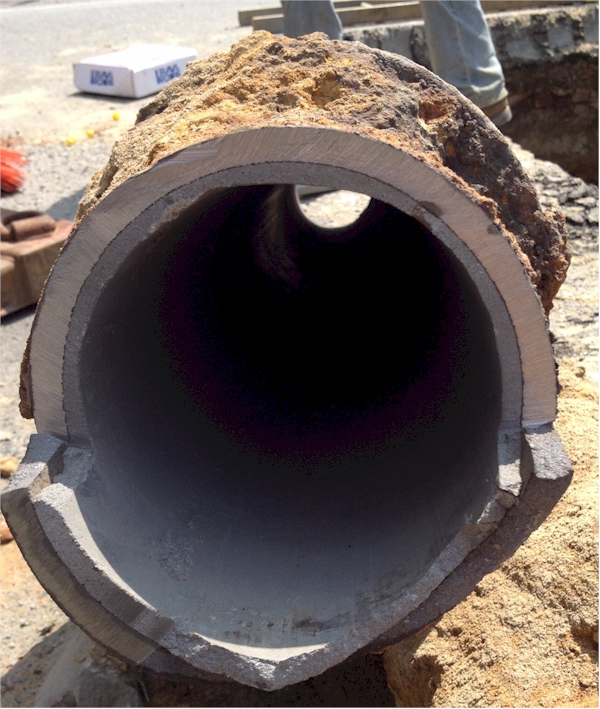 Increased Water Quality and Security Planned for 2016:
The BCWA accelerated projects because of the Tourister Mill development installing a sewer main in Water Street. The BCWA decided to move up water main and control valve installations tosave costs by coordinating the installation of both mains.
The installation of a new 12″ main to connect the 24″ pipe that crosses under the Warren River with the 12″ pipe on the Barrington-Warren Bridge on Water Street. The new 12″ main will replace a cast iron 8″ main constructed before 1935. This new, larger main provides increased water flow and provides for a secure, back up option to the water main located under the river.
The installation of a control valve on the water main near the Warren Bridge, to allow for water to be pumped from Barrington to Warren in the event an emergency.
Increased Water Quality and Security Planned for 2017:
BCWA will be replacing a pre-1935 cast iron 6'' water main on Market Street from Main St. to Kickemuit Road. The current cast iron water main has undergone significant corrosion due to the high water table. The new 8" ductile iron replacement main will provide better water flow and improved water quality to the area.