Starting August 10th, BCWA will begin construction of new 12" water mains in Metacom Avenue.
The work on Metacom Avenue will take approximately three months to complete. Phase 1 of the work will begin at Robin Drive, continuing north to Narrows Road. Alternating lanes of traffic will be allowed between 8 am and 4 pm. At all other times, two lanes of traffic will be maintained.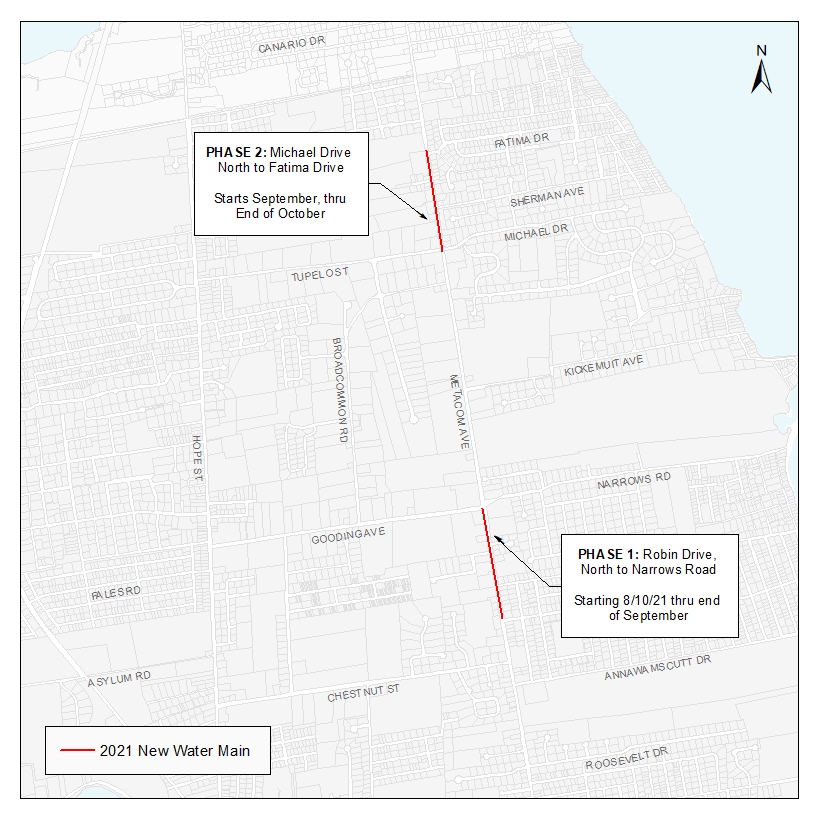 BCWA Utility Construction Update!