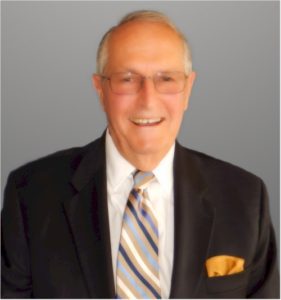 Currently retired, Mr. Klepper's last career of 13 years was spent in municipal administration as Town Manager/Administrator of small communities in Massachusetts.  His avocation however, has long been in local government, in which he has served in elected and appointed positions since 1975; 8 years on the Town Council and 18 years as Town Moderator, plus numerous boards, committees and commissions. He has also served as a Director on the BCWA Board since 1989.
A resident of Barrington, RI since 1965, Mr. Klepper's business career was concentrated in a variety of manufacturing companies.  He was educated as an Engineer (BAE) at Georgia Tech and obtained an MBA from Northeastern University.  He worked through a range of technical sales assignments to significant positions in marketing and general management.
Mr. Klepper also served in the United States Air Force; retired Captain.