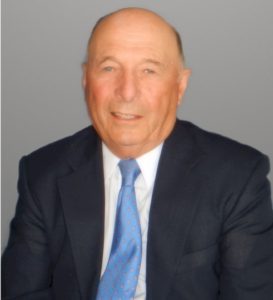 Mr. Jannitto was educated in the public school system in Warren where he has remained a lifelong resident with his wife of 46 years, Sandra A. Witt.  Together they have raised 4 daughters and have 4 grandchildren.  He is a former member of the Warren Housing Authority and of the George Haile Library Association.  Mr. Jannitto was a member of Warren Little League where he served 37 years as Manager, Coach and League President; he also served 25 years as president of the Warren Indoor Soccer League.
Jannitto served as Warren Chairman for Heart Fund, Muscular Dystrophy, and Cancer Drives.  He has been an active member of the Warren Fire Department for 54 years; Captain of the Central Fire Company for 43 years and a Board Member for the Bristol County Water Authority for 8 years, 5 of which he served as Chairman of the Board.
Jannitto is currently a member St. Mary of the Bay Parish where he is Chairman of the Summer Festival, Catholic Charity and Clambake and has served 23 years as Warren Building Inspector.  He was also elected for three terms on the Warren Sewer Commission, 10 years as Chairman.